Lasik Eye Surgery
At Lake Murray Optometric Center in San Diego, CA, our experienced team, led by optometrist Dr. Robert Gonzalez, offers LASIK co-management pre- and post-operative care for patients. Our goal is to ensure our patients have the clearest vision possible using advanced eye care technologies.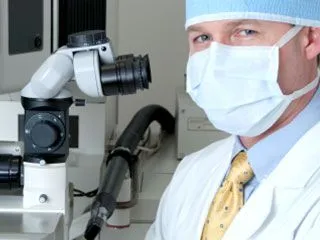 If you are considering LASIK, but are still not sure if it is right for you, here are some of the most commonly asked questions we receive.
What Are the Advantages of LASIK Surgery?
While not everyone is a candidate for LASIK, it does have some great advantages. People with refractive vision errors who play sports, have allergies, or are looking for simplicity in vision care can all benefit from LASIK.
Who Is a Candidate for LASIK?
The U.S. Food and Drug Administration has approved LASIK eye surgery for adult patients struggling with nearsightedness, farsightedness, and astigmatism. Ideal candidates for LASIK should not have an autoimmune disease, not be pregnant, and have healthy eyes with no history of cataracts, glaucoma, or a chronic dry eye condition.
Is LASIK Eye Surgery Painful?
This eye surgery is not painful. You may feel a slight itching or burning sensation in your eyes after the procedure, but it should go away quickly. The typical length of a LASIK procedure is about 20 minutes for both eyes.
Is It Difficult to Recover from LASIK?
Recovery is not difficult for LASIK surgery. However, you will not be permitted to drive home from the procedure. You will need to go to your follow-up examination with your ophthalmologist the day after surgery, so that the ophthalmologist can review the results of the surgery and clear you to drive. You should refrain from strenuous activity for the week after surgery.
Are There Risks Associated with LASIK?
With any surgery, potential side effects can occur. For LASIK, these potential side effects include dry eyes, inflammation, impaired nighttime vision, and infection. In addition, as you age you may require reading glasses.
Are You Interested in Learning More about LASIK?
If you are in the San Diego area and interested in LASIK, contact Lake Murray Optometric Center at (619) 464-2076 to learn about your options and to make an appointment with one of our experienced eye doctors.