ABOUT LAKE MURRAY OPTOMETRIC CENTER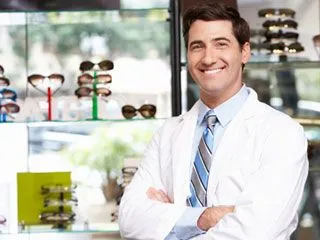 Healthy eye care habits include regular visits to an optometry office. A qualified eye doctor can help you to monitor your eye health and your visual clarity. That's why our professionals at Lake Murray Optometric Center are ready to health you. Our San Diego office is a primary care facility that provides routine care and treats common eye ailments and conditions.
Importance of Eye Exams
Any kind of treatment always begins with a diagnosis. A significant part of our eye care consists of standard examinations and evaluations that help to establish a patient's background for a medical file. Later visits enable our optometrists to build a personalized treatment plan for the patient. The body is in a constant state of change, and a lot can happen in a year. Therefore, annual check-ups are vital for early detection and sustaining proper eye care. Eye exams are crucial for catching health issues early on before symptoms begin to occur.
Comprehensive Eye Examination
Comprehensive eye examinations evaluate your vision, eye function, and overall eye health. While examining your eyes, we take previous eye conditions, current medications, and your environment into consideration for a proper diagnosis. Eye charts measure your visual acuity, and the results determine whether or not you need corrective lenses.
Testing peripheral vision, color vision, responsiveness to light, eye muscle performance, and depth perception demonstrate how well parts of the eye function alone and in tandem with other parts of the eye. In addition, this portion of the test helps to isolate and identify underlying conditions.
Beyond the Basics
Our optometrists conduct external and internal examinations that determine whether your condition can be treated in our office or if you need to see an ophthalmologist. Personalized care at our Lake Huff facility also extends to cosmetic and prosthetic lenses.
Contact Us for Quality Eye Care from Our Optometrists in San Diego, CA
Our professional staff will be glad to accommodate your busy schedule by finding an appointment slot for you. For appointments, you can either reach us via phone or through our website. In addition, you will find a new patient center section on our website that offers online forms and information on insurance and payments.
We look forward to seeing you at Lake Murray Optometric Center. Dr. Robert Gonzalez, Dr. Allen Chung, Dr. Jeffrey A. Hall, and our San Diego team are committed to providing our patients the care they need for optimal vision and eye health. Contact us today to learn more about how optometry services can benefit you.